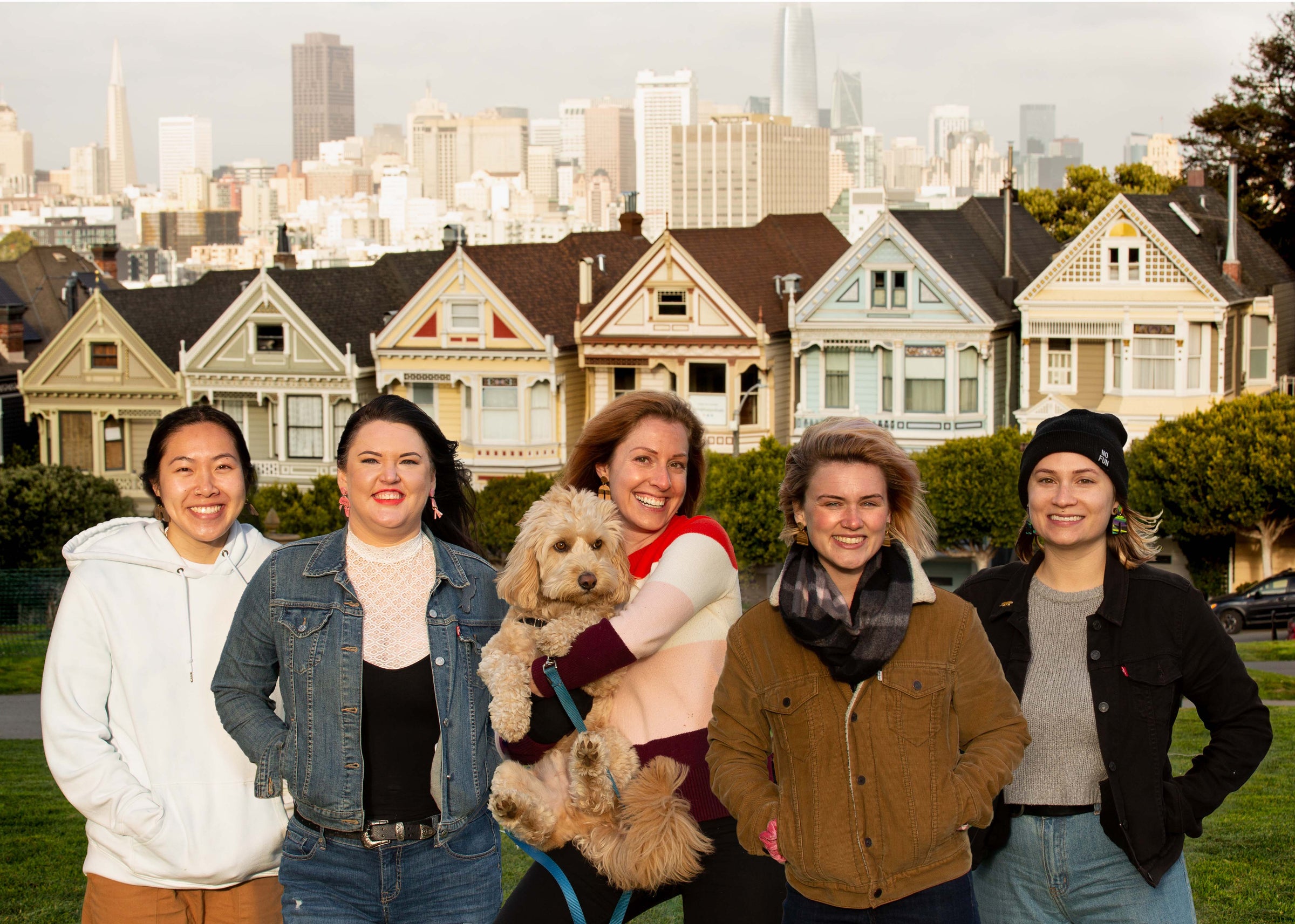 We envision a world where gifts are deeply personal & meaningful.
Paper Anniversary is a small women-run business in San Francisco, California.
We know that finding the perfect gift can be REALLY stressful. We're here to save the day!
A True Calling
I knew that when I grew up, I wanted to experience deep, bountiful love. This yearning turned me into a true romantic. I decided to build a life where love is celebrated and expressed.
I started Paper Anniversary in 2013 out of my bedroom. I was obsessed with helping people find the most romantic, thoughtful gift for their loved one. My inbox was flooded with emails from men, saying my gifts made their wife cry like a baby. I knew I was onto something priceless. And I found my calling: helping people express their love.
Building this business has been an uphill journey. I don't have a degree in business, and I am learning it all as I go. I have learned one thing: When your motivation is Love, even the hardest path is worth it.
Kelly
Customer Happiness & Design

If you've written in with a question, Kelly was the friendly voice helping you out! She is brilliant at turning customers' wishes into keepsakes. Her background is in Theatre & Costume Design and she loves all things creative: from hand-beading to metalwork.
Dominique
Studio Manager
Dominique works hard to get all our customers' gifts handcrafted and shipped out the door quickly. She is also our resident laser engraver who etches your special words into gifts so they'll last a lifetime. In her free time, she is an artist and enjoys making ceramics and leather goods.
Elizabeth
Graphic Designer
Elizabeth is a graphic designer who takes customer's special wording and formats it into beautiful gifts. She also proof-reads all of your orders to make sure everything looks perfect. (Nobody wants to spell their spouse's name wrong on a gift ;-)
Kels
Maker of Memories
Kels is an artist who handcrafts one-of-a-kind gifts for our customers. She loves working with her hands- from sourdough to rug tufting. Fun fact: she used to play college basketball!
Janis
Janis uses her sharp eye for detail to produce gifts with love and care. She is a metalsmith and she likes to illustrate art and to play with her 3D printer. She also loves to nurture and rehab houseplants and cares for our studio plant collection!
Najum
Graphic Designer
Najum designs our popular custom maps. She lives in Tanzania (East Africa), close to a beautiful Island called Zanzibar. She enjoys painting and loves seeing the joy in someone's face after handing them a gift!
Toshi
Chief Shipping Officer
Toshi is our Goldendoodle. He inspires us all to love more fearlessly and unconditionally. When he's not busy chasing his tail, he's packing & shipping orders. (The mailman is his biggest hero)
We're here for you! Contact us.
We'll get back to you in a few hours. Or text/call: 650-731-2844 (but this contact form is fastest)