About Us
We know that finding the perfect gift can be REALLY stressful.
We're here to save the day!
We envision a world where gifts are deeply personal & meaningful.
I knew that when I grew up, I wanted to experience deep, bountiful love. This yearning turned me into a true romantic. I decided to build a life where love is celebrated and expressed.
I started Paper Anniversary in 2013 out of my bedroom. I was obsessed with helping people find the most romantic, thoughtful gift for their loved one. My inbox was flooded with emails from men, saying my gifts made their wife cry like a baby. I knew I was onto something priceless. And I found my calling: helping people express their love.
Building this business has been an uphill journey. I don't have a degree in Business, and many days I have no clue what I'm doing. But I have learned these things: 1) With a team, anything is possible. 2) When your motivation is Love, even the hardest path is worth it.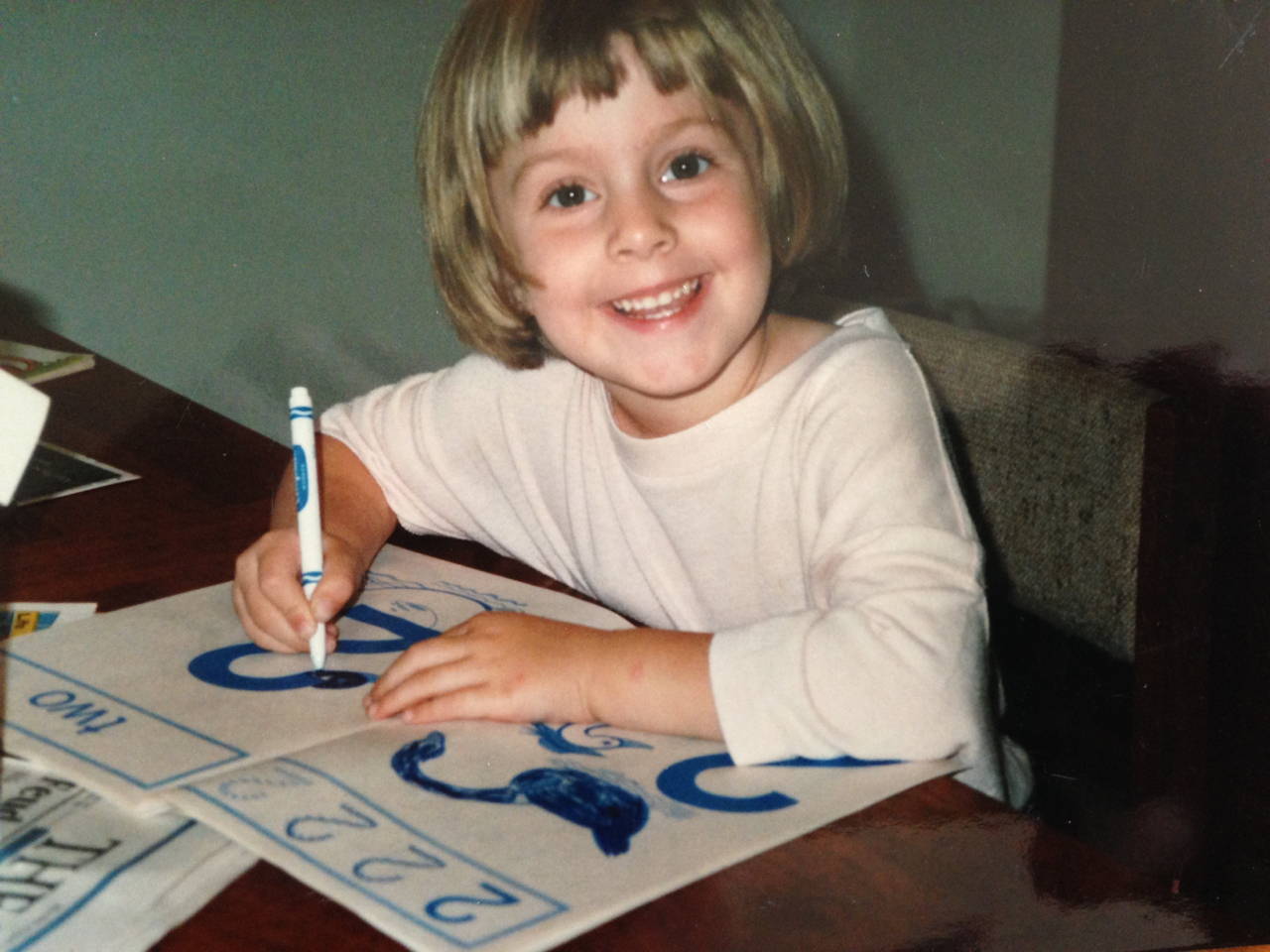 Little Anna, Age 5. Already a romantic.
Meet the Team
We are truly honored that people trust us to create gifts for their loved ones. Thank you for supporting us do what we love!
Anna V.
Founder & Head Romantic
Anna started Paper Anniversary in 2013 out of her bedroom. A self-proclaimed romantic since kindergarten, this is her dream job. What could be better than helping people express their love through timeless gifts?!
Niknaz
Product Designer
Niknaz joined the team in 2015 and is the one who dreams up & designs our unforgettable gifts. She starts by listening to customer's wishes, then scouring the globe for the most beautiful materials. She also takes photos that bring our gifts to life!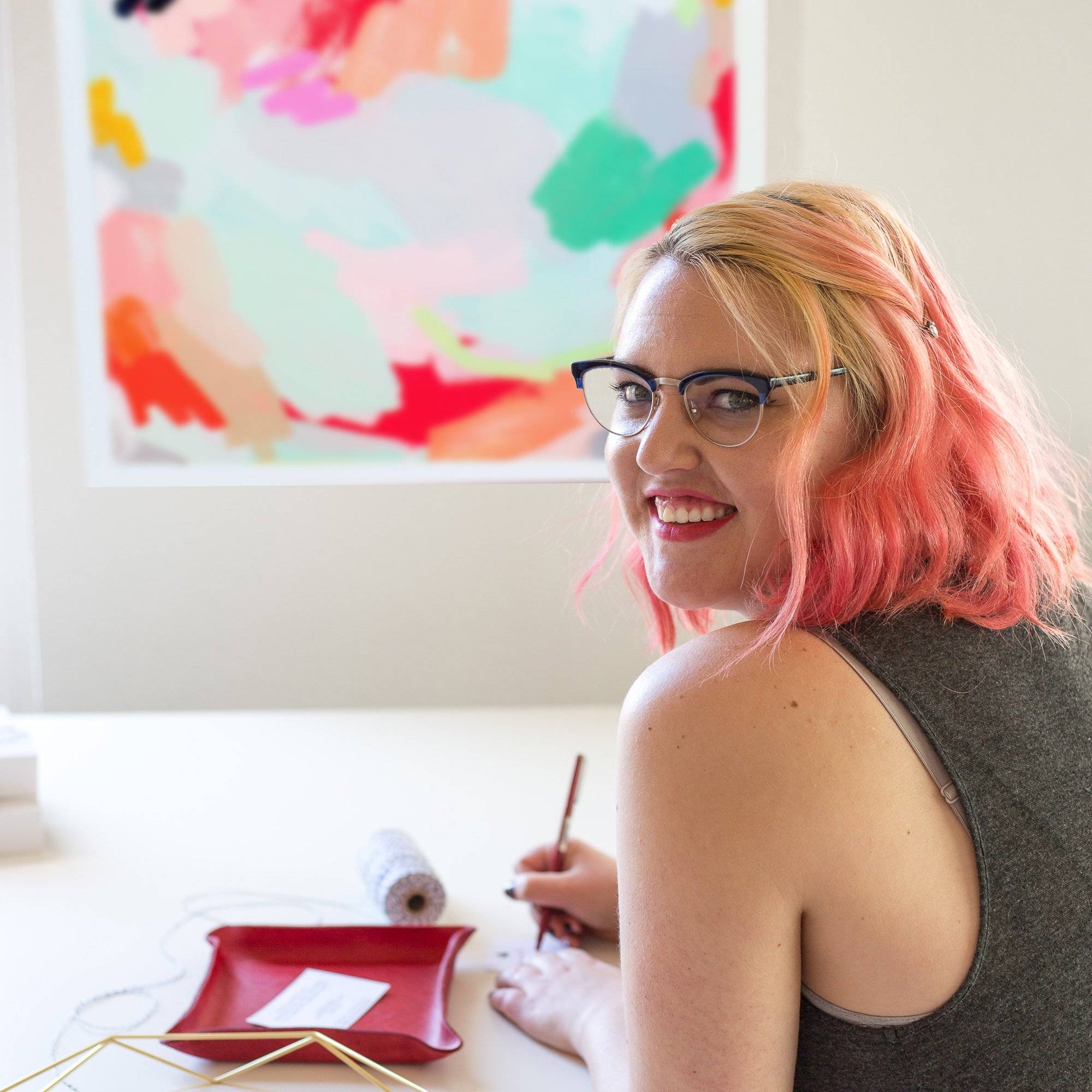 Kelly
Customer Happiness & Design
If you've written in with a question, Kelly was the friendly voice helping you out! She is brilliant at turning customers' wishes into keepsakes. Her background is in Theatre & Costume Design and she loves all things creative: from hand-beading to metalwork.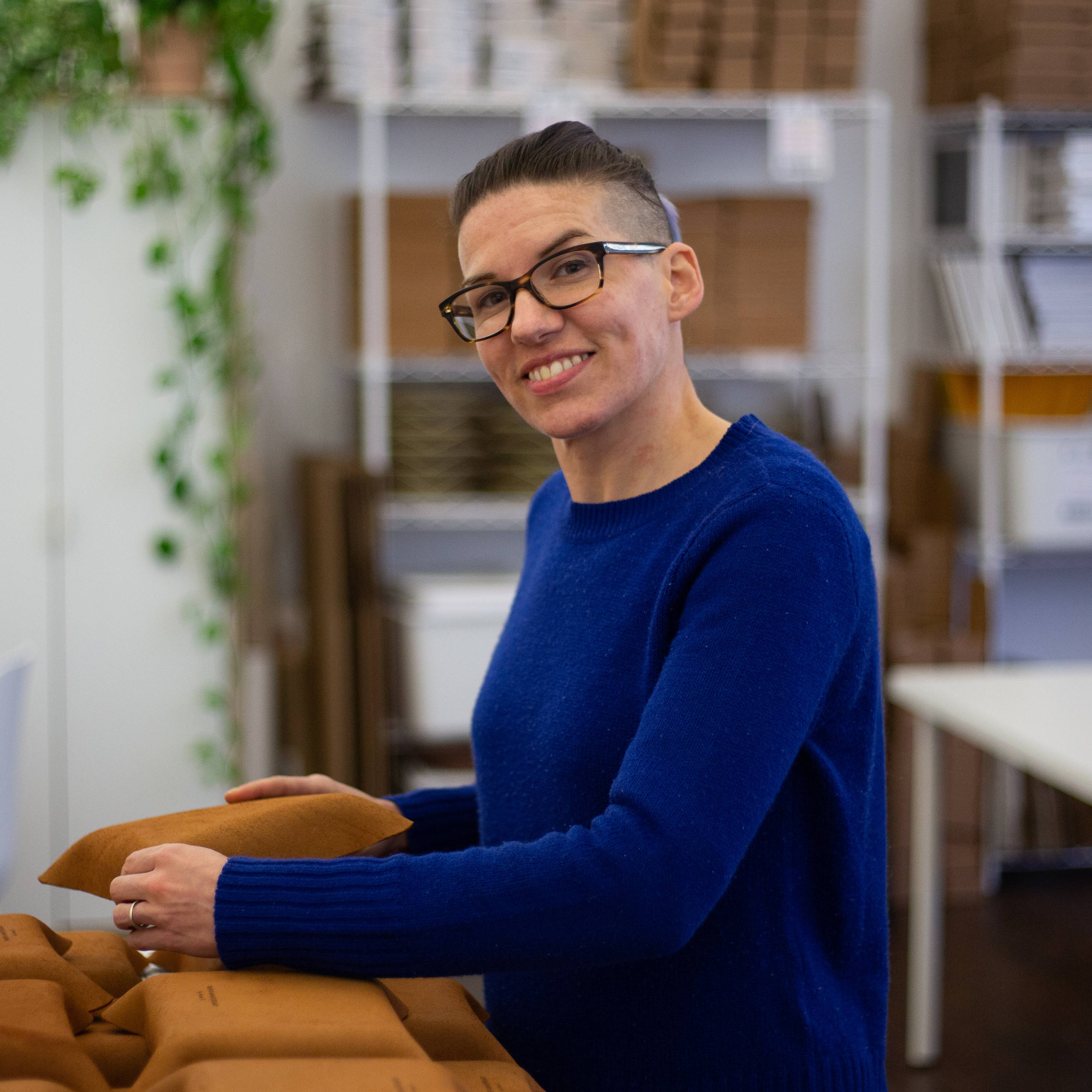 Lisa
Artist & Maker of Memories
Lisa is the artist who puts love & expertise into each one of our handcrafted gifts. She is our resident laser engraver who etches your special words into gifts so they'll last a lifetime.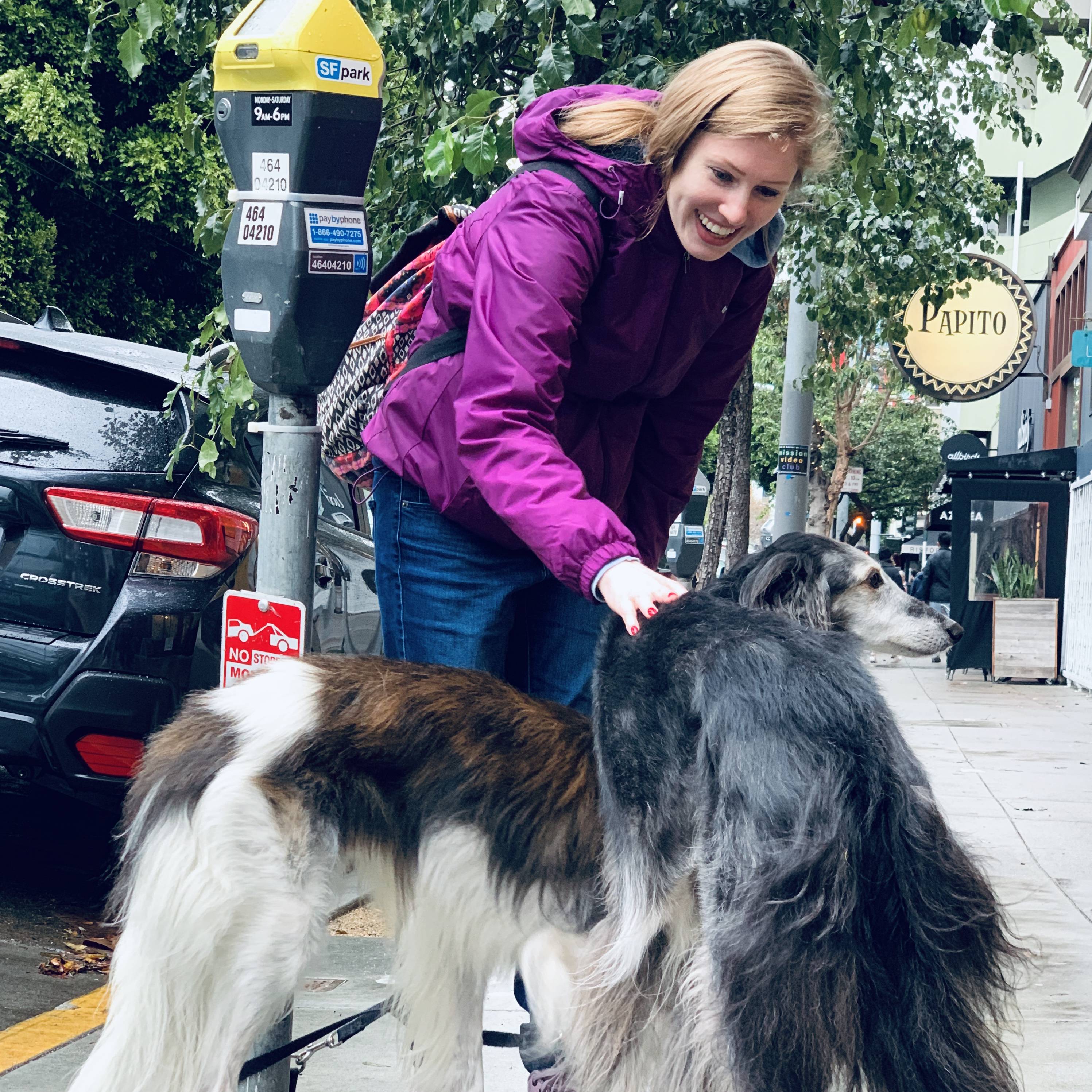 Elizabeth
Graphic Designer
Elizabeth is a graphic designer who takes customer's special wording and formats it into beautiful gifts. She also proof-reads all of your orders to make sure everything looks perfect. (Nobody wants to spell their spouse's name wrong on a gift ;-)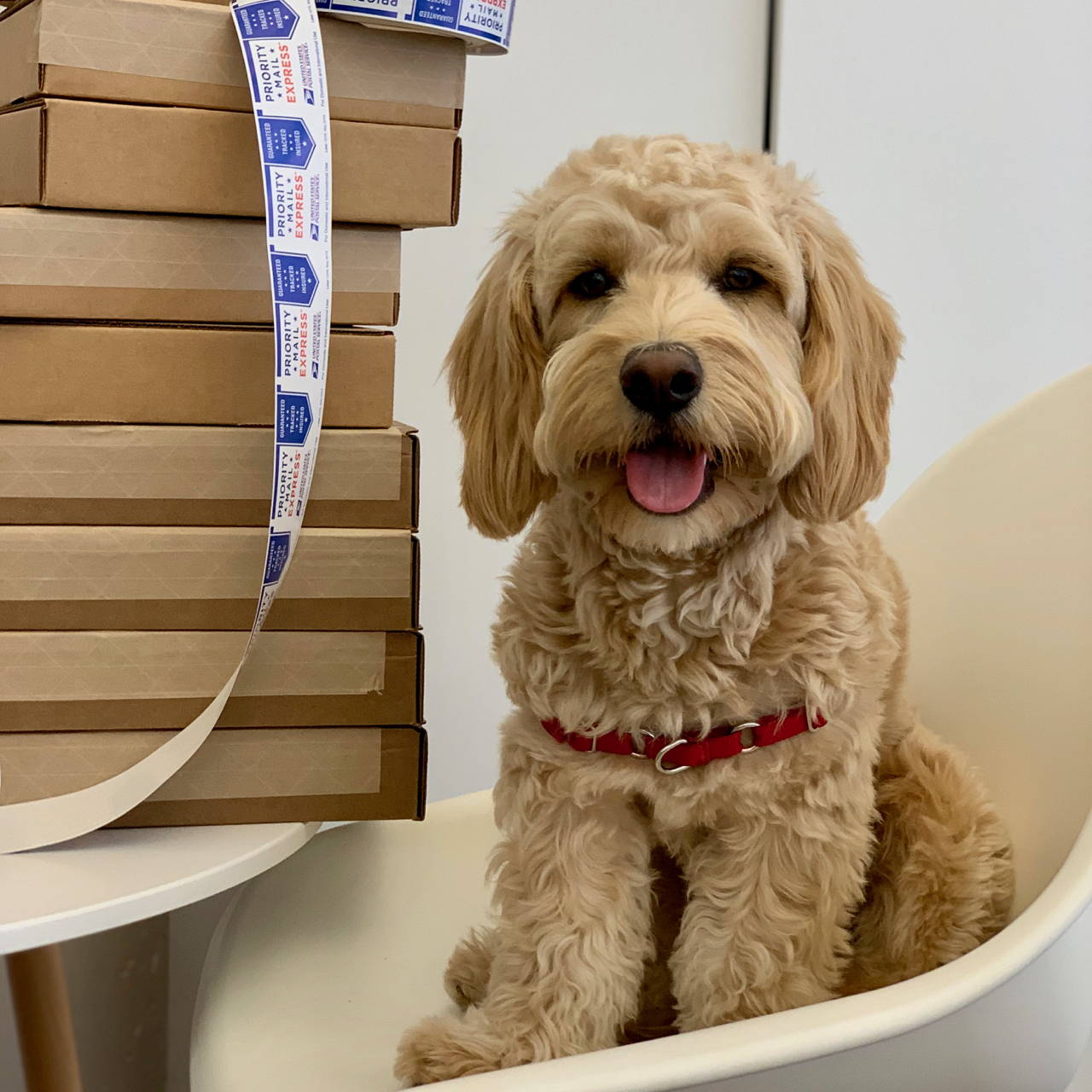 Toshi
Shipping Manager & Chief Love Officer
Toshi is a one-year old Mini Goldendoodle. He inspires us all to love more fearlessly and unconditionally. When he's not busy chasing his tail, he's packing & shipping orders. Speedy delivery!